NiSIG e.V Career and Network Platform Launch
July 14 @ 1:30 pm

-

5:00 pm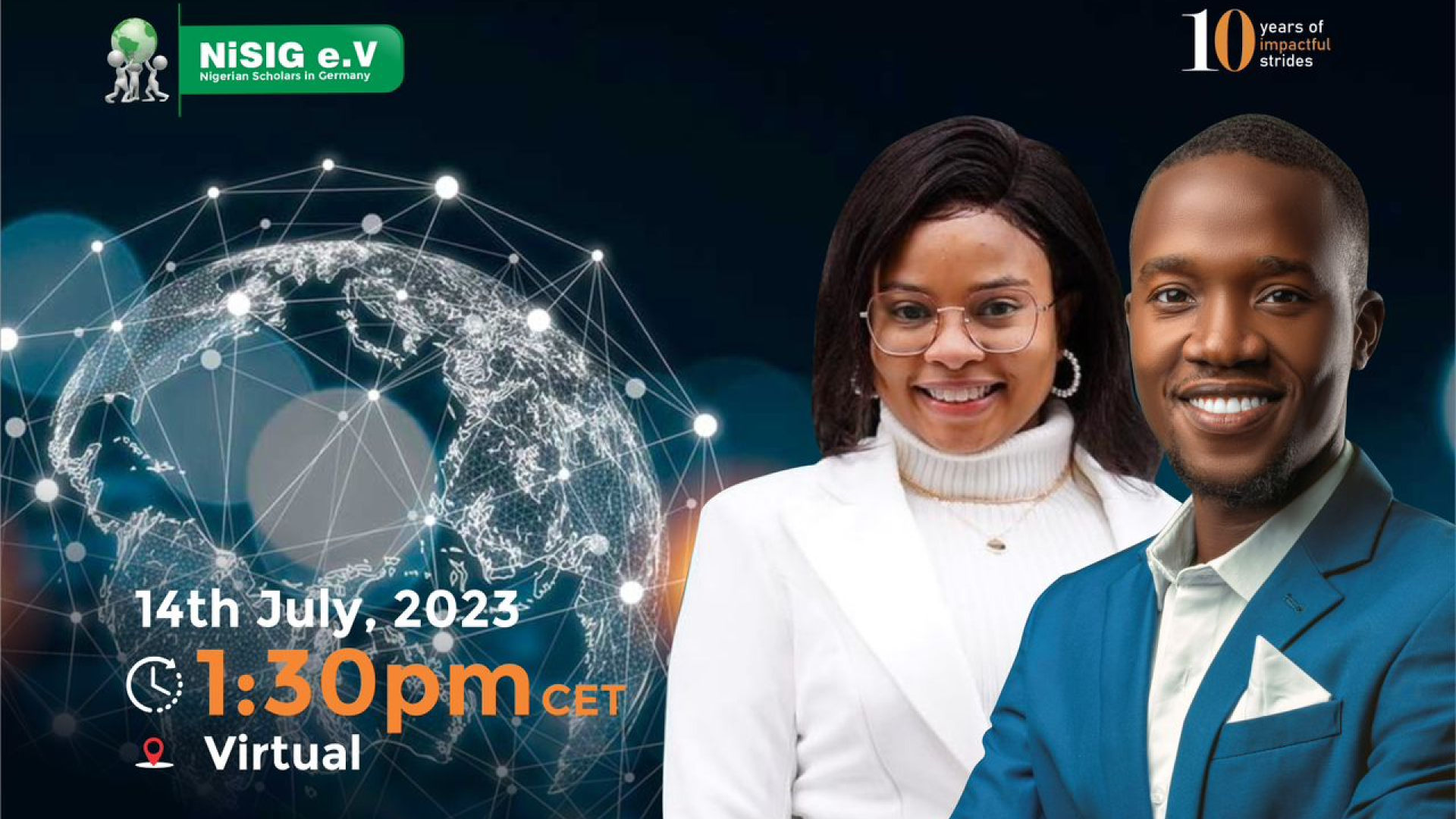 NiSIG e.V Career and Network Platform Launch
In today's globalized world, networking and career development have become integral components of professional success. Recognizing this, NiSIG e.V has embarked on a groundbreaking initiative to bridge the gap between organizations and Nigerian professionals. After months of hard work and anticipation, we are delighted to announce the upcoming launch of our industry-wide Career and Network Platform on the 14th of July.
We invite you to join us and partner organizations at our virtual launch event. The event will take place on Friday, the 14th of July at 1:30 pm. It promises to be an enlightening and engaging session, where you will have the opportunity to learn more about the platform's features and how it can benefit your professional journey.

Enhance your Career Opportunities: One of the primary objectives of our Career and Network Platform is to empower Nigerian scholars at various levels by providing them with a comprehensive array of career opportunities. Gone are the days of tirelessly scouring job boards and attending career fairs. With our platform, scholars will gain access to a curated selection of job openings, enabling them to navigate the job market with ease and efficiency.
Building a Strong Professional Network: Networking is a vital aspect of career growth, as it opens doors to new opportunities and collaborations. Our platform is designed to facilitate networking among Nigerian professionals in Germany. Whether you're a recent graduate or an experienced professional, the platform will connect you with like-minded individuals who share your passion and can offer valuable insights and support.
Referral Opportunities: Leveraging the power of networking, our Career and Network Platform will also feature referral opportunities. By establishing connections with professionals already working in desirable organizations, scholars will have a chance to benefit from internal referrals. This can significantly increase their chances of securing coveted positions that may not be publicly advertised.
Mentorship for Personal and Professional Growth: Recognizing the value of mentorship, our platform will offer a mentorship program to foster personal and professional growth among Nigerian scholars. Mentors, who are accomplished professionals in their respective fields, will provide guidance, advice, and support to mentees. This mentorship initiative aims to empower scholars and assist them in navigating the challenges of their careers.
Virtual Launch Event: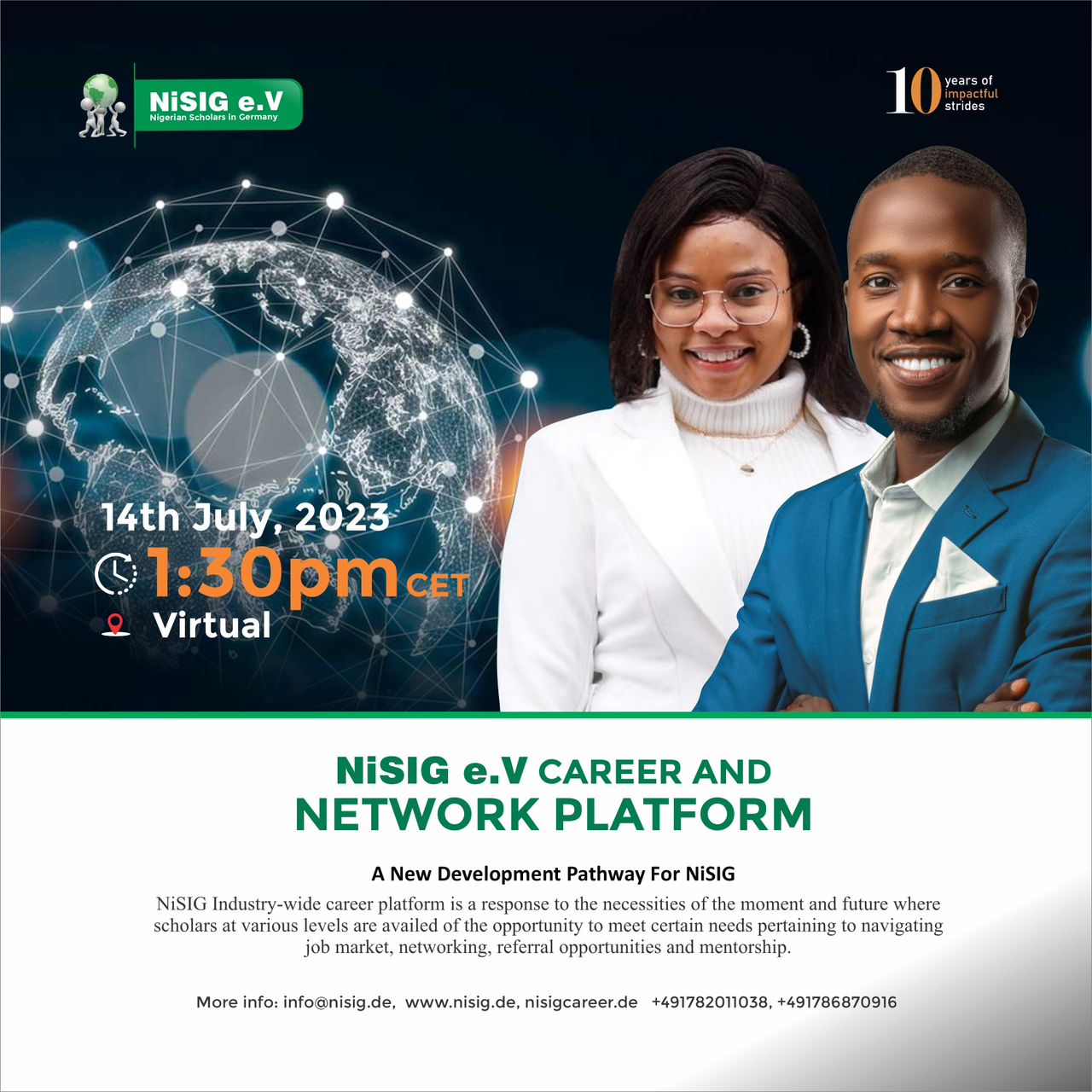 Details
Date:

July 14

Time:

1:30 pm - 5:00 pm

Website: